The film director Oqabi calls on everyone to participate in a film about the tragedy of Yemen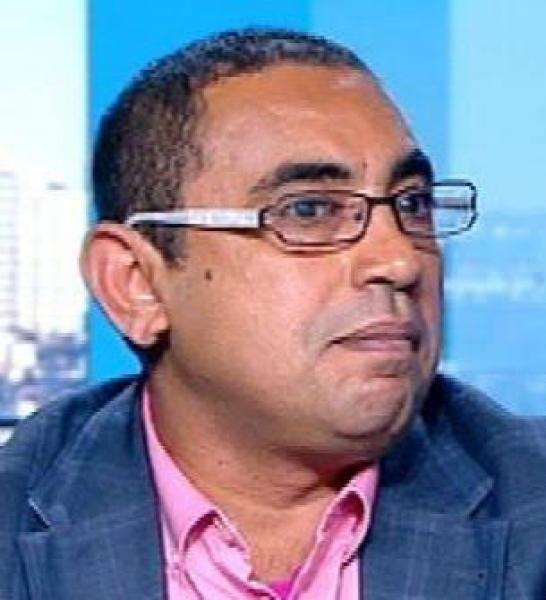 PARIS - The film director Mr. Oqabi, calls on everyone to participate in a film about the tragedy of Yemen.
The activist of the International Alliance for defending rights and freedom and film director Hamid Oqabi, called on all Yemenis and those interested in participating in a collective film about the tragedy of Yemen to summarize the scene suffered by Yemenis every day around the world as a result of the war with one minute show presenting this tragedy under the title of (Yemen, Reality, Pain, Hunger, Displacement, Hope). While Oqabi's open invitation includes everyone inside and outside.
Shoot a minute of a scene that reflects the reality, phenomenon or moment and send us the video to (aloqabi14000@hotmail.com or WhatsApp 0033667898722) in order to collect 100 minutes in a long film.
Indeed, in a special statement, Oqabi said "I had friends who wanted to shoot films about Yemen, but unfortunately the security situation and the obstacles are so huge, and the granting of visas to journalists is almost impossible," said Oqabi. "I thought I would open an invitation to every Yemeni lover in any part of the world to film only one minute reflecting the reality of Yemen or the perception of the scene of life, tragedy, moment of joy or word of peace calling for the cessation of war and support for life and peace. While this participation is open for a month starting from 1 November 2018 and we will receive participants from Yemen and abroad and then we will choose 100 minutes (100 participations). Althought, we will prepare the editing and translation to be ready for presentation beginning 2019".
As for the rights of the participants, Oqabi confirmed the moral right and said: It is difficult to earn a material profit and this is not the goal but the moral right is guaranteed and will remember the names of everyone who participated even in ten seconds. Our aim is to reach the voice of the Yemeni people and the suffering they suffered four years ago. A war that inherited famine, pain, murder, detention, fear and hunger. We also accept testimonies from any person and in any language. We welcome any right word and call for peace or mercy prayer. We hope to find interaction and overcome obstacles. The weakness of the internet in Yemen is the biggest problem. Therefore, it is possible to participate in any video that has not been published before, regardless of quality.
What is important is that it carries meaning and a vivid spectacle. Every image is a message that may make the world wake up and feel the moral responsibility for this modern tragedy.