Cluster Munitions: A Year of Contradictions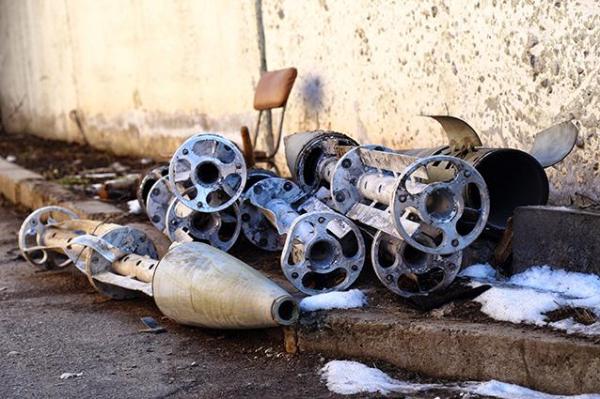 (Washington, DC) – Repeated use of cluster munitions in Syria and Yemen during 2015 has been met by growing international support for the treaty banning the deadly weapons, Human Rights Watch said today. The cluster munition attacks have caused numerous civilian casualties.
Attacks in Syria using air-dropped and ground-launched cluster munitions have increased significantly since Russia began its military operation there on September 30, 2015. In Yemen, a Saudi Arabia-led coalition has used at least four types of cluster munitions in 2015. Yet Russia and Zimbabwe were the only countries to vote against a December 7 United Nations General Assembly resolution in support of the international treaty banning cluster munitions.
"Instead of defending cluster munitions, Russia should join the ever-expanding community of nations that reject these indiscriminate weapons," said Mary Wareham, arms advocacy director at Human Rights Watch. "The UN resolution, supported even by nearly half the countries that have yet to join the treaty, shows the growing sentiment against cluster munitions."
In Syria, government forces have used cluster munitions across the country since mid-2012, while Islamic State (also known as ISIS) forces used cluster munition rockets in northern Syria in the second half of 2014. Both Russian-backed rebel forces and Ukrainian government forces have used cluster munition rockets in attacks in eastern Ukraine, but not since a February ceasefire.
On October 1, the international Cluster Munition Coalition, which Human Rights Watch chairs, warned Russia against using any cluster munitions in Syria due to the "foreseeable and preventable" danger posed to civilians. Russia should stop using cluster munitions and start supporting the international prohibition on their use, Human Rights Watch said.
Cluster munitions pose an immediate threat to civilians by scattering submunitions or bomblets over a wide area. Their remnants pose a long-term danger, particularly submunitions that fail to explode upon impact, becoming de facto landmines. Russia is not a party to the Convention on Cluster Munitions, signed by 118 countries and ratified by 98. The treaty also requires the clearance of remnants from attacks and assistance to victims of the weapons.