Turkey: Mounting Security Operation Deaths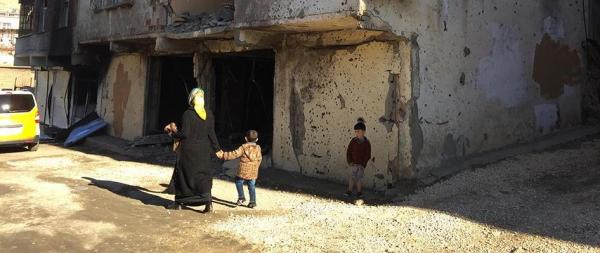 (Istanbul)— Kurdish civilians, including women, children and elderly residents, have been killed during security operations and armed clashes since July 2015 in southeastern Turkey.
Local human rights groups have recorded well over 100 civilian deaths and multiple injuries. After unprecedented military deployments to the region in recent days, several cities are under curfew and some of their neighborhoods the scenes of shelling by the military and heavy clashes with armed Kurdish groups. The civilian death toll is likely to rise steeply in the coming days.
Human Rights Watch focused on police and military operations during three extended curfews in September and November, documenting 15 of the killings of civilians in detail through interviews with relatives and witnesses as well as the accounts of eight civilians injured with gunshot wounds and shrapnel, and three cases of serious ill-treatment in detention. Wounded people have been denied access to medical treatment. The populations of entire neighborhoods have had their water and electricity cut during state-imposed curfews and have been left without access to food. Many have fled their homes to escape fighting.
"The Turkish government should rein in its security forces, immediately stop the abusive and disproportionate use of force, and investigate the deaths and injuries caused by its operations," said Emma Sinclair-Webb, senior Turkey researcher at Human Rights Watch. "To ignore or cover up what's happening to the region's Kurdish population would only confirm the widely held belief in the southeast that when it comes to police and military operations against Kurdish armed groups, there are no limits – there is no law."
Witnesses told Human Rights Watch that security forces repeatedly opened fire on anyone on the streets or who left their homes, failing to distinguish between people who were armed and those who weren't and making no assessment of the threat an individual posed or the necessity of using lethal force.
Clashes have taken place between government forces and armed opposition fighters since the breakdown of the Turkish government's peace process with Abdullah Öcalan, the imprisoned leader of the Kurdistan Workers' Party (PKK). In towns throughout the southeast massive security operations are under way against an armed movement, the Patriotic Revolutionary Youth Movement (YDG-H), associated with the PKK. The youth movement's supporters have dug trenches and erected barricades to seal off neighborhoods.